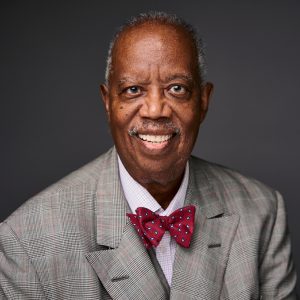 SPI Software, a leading technology partner for timeshare, vacation ownership clubs and resorts has confirmed participation as a Bronze Sponsor at the upcoming 2nd Annual GNEX-ACOTUR 2022 Conference. The event, which attracts leading vacation industry resort developers from Mexico, plus the Caribbean, USA & Canada will be held at the luxurious beachfront Grand Hotel Cancun, managed by Kempinski (formerly Ritz Carlton), 15-17 November 2022.
SPI Software was founded in 1978 and provides a wide range of technological solutions for fractional ownership resorts, private residence clubs, and vacation clubs. Its flagship product, SPI Orange has been implemented by companies on five continents and continues to offer its users new capabilities.
"GNEX-ACOTUR plays an important role in the vacation ownership industry and we are proud to participate" Says Gordon McClendon, CEO, SPI Software.
SPI is a regular supporter of GNEX Conferences, and along with their GNEX-CRTA 2022 sponsorship, and GNEX-ACOTUR 2022 sponsorship they have also already confirmed their participation at the main GNEX 2023 Conference in San Diego next March.
"Technology is always a big part of our events and SPI continue to be at the forefront of technology for the vacation industry. We thank them for their continued support of our entire event series." Says Paul Mattimoe, President & CEO, Perspective Group; organizers of the three GNEX format events.
GNEX-ACOTUR Conference was launched in 2021 as a collaboration between Perspective Group who have produced the renowned GNEX Conferences for 13 years and Asociación de Complejos Vacacionales y Turísticos, A.C. (ACOTUR). The event brings the popular GNEX format and focus on networking to the second largest global market for vacation ownership as a regional annual event that is open to everyone.
Local industry leaders will be able to meet with international companies wanting to do business in Mexico. ACOTUR, a trade association based in Cancun currently has more than 40 member companies and business partners, which represents over 40,000 hotel rooms in the southeast of Mexico and 15,000 rooms in the international Caribbean with a total of 106 hotels.
The event starts with a golf tournament followed by two days of networking and general sessions including popular GNEX Conference sessions such as THE BOARDROOM – a unique twist on an industry leaders panel session; 60-Second Pitch where each company introduces themselves to assist with networking; Speed Networking where attendees meet one-on-one and exchange business cards; an interactive workshop plus other general sessions and two elaborate evening social events.
GNEX Conferences put the acquisition of new business at the top of its priorities. Attendees are rewarded with unique session formats and interactive networking events that are created especially for the GNEX Conference, and unrivaled access to top-level executives that span all areas of the hotel and resort industry including: Resort Developers, Hoteliers, Resort Management Companies, Vacation Clubs, Vacation Rental Companies, Short Term Rental Companies, Travel Clubs, Financiers, Investors, Legal Firms, Technology Providers, Exchange Companies, Rental & Resale Companies, Construction & Renovation Companies, Trade Associations, Online Travel Agencies, Vacation Inventory Platforms, Sales & Marketing Companies, Consultancy Firms and much more.
Sponsors so far include: Asociación de Complejos Vacacionales y Turísticos, A.C. (ACOTUR), arrivia, Gignet, SafeGuard, YACHTVIBES, Light, Lloydshare, Vacation Innvoations, Catalyst Marketing Solutions, GuestView Guide by Sharp NEC, GrupoSIM, Meridian Financial Services, SPI Software, Equaint, RCI, American Resort Development Association (ARDA), Asociación Mexicana de Desarrolladores Turísticos (AMDETUR), Cooperative Association of Resort Exchangers (C.A.R.E.), Canadian Resort & Travel Association (CRTA), Resort Trades, Send Me On Vacation (SMOV).
For more information on the event and to book tickets visit https://gnexmexico.com/register
For more details on Sponsorship Opportunities visit https://gnexmexico.com/sponsorship
About SPI Software
SPI Software provides resort developers and operators of timeshare, vacation club and mixed-use properties with comprehensive software solutions. SPI's flagship software product, Orange Enterprise, includes modules for marketing, sales, property management (PMS), finance, maintenance fee and receivables servicing, centralized reservations, owner services, advanced web reporting and website applications.
About GNEX Conference
With a heavy focus on networking, high-quality events, and innovative format, GNEX Conferences, attract senior-level executives from vacation industry companies across the globe. The conferences bring together a unique mix of attendees from traditionally separated segments of the hospitality industry, enabling you to network with companies that specialize in Hotels, Vacation Ownership, Resort Real Estate, Vacation Rentals, OTAs, Travel Agencies & Travel Clubs, plus all the vendors that supply them, including Resort Management, Sales & Marketing, Legal & Financial, Construction & Renovation, Technology, HR & Training and more…
For more details on GNEX-ACOTUR 2022, 15-17 November in Cancun, Mexico visit https://gnexmexico.com.
For more details on our next GNEX 2023 Conference, 5-7 March 2023 in San Diego, California visit https://gnexconference.com.
For more details on GNEX-CRTA 2023, 29-31 August in Quebec City, Canada visit https://gnexcanada.com
About ACOTUR
Vacation Club Association (ACOTUR) represents and includes developers of vacation clubs with a range of programs and sectors; companies duly constituted in adherence to the laws of Southeastern Mexico whose principal activity is related directly or indirectly to tourism and vacation industry. ACOTUR's priorities are communication and transparency, generating business through networking and promoting, in an organized way, the development and evolution of this industry.